Great Neck NY Periodontist
A lot of Americans are affected by periodontal disease, and at North Shore Long Island Periodontics and Implantology, P.C., we provide treatment services for patients that are battling with this condition throughout the Great Neck area. We also offer a variety of treatment options to help tackle the symptoms and heal the gums. If you have fears that your gums are not healthy, give us a call on 516-289-9312 to book an appointment with Dr. Ginsberg or Dr. Cheng for you to receive a thorough periodontal examination.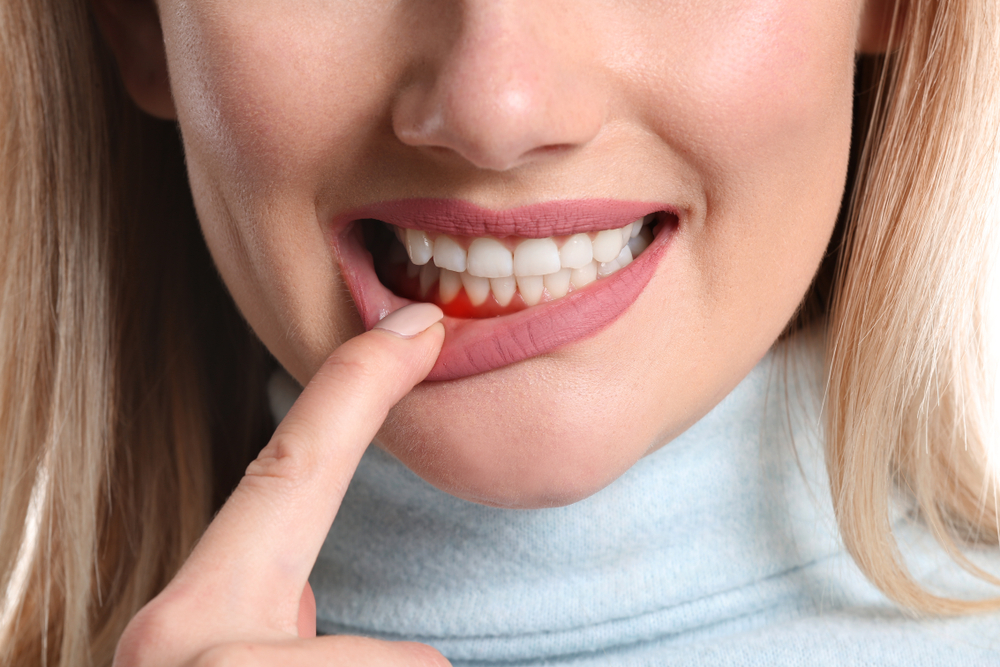 In most instances, conventional periodontal treatment is very efficient for treating gum disease. Conventional gum treatment through deep cleaning, or laser dentistry and the use of specific delivery of antibiotics is highly efficient for the treatment of several gum diseases. In certain cases, having gum disease surgery such as grafting, bone, and gum reconstruction through bone grafting, ridge augmentation, debridement, and/or gum grafting procedures is highly recommended. Dr. Ginsberg and his team can help take care of your gum disease, save your teeth, and nurse your gums back to health through the use of advanced periodontics and cosmetic dential practices. 
Our Specialties
Periodontal Disease Treatment
Periodontal disease, popularly referred to as gum disease, is a common infection of the gums. In general, practitioners refer to the mild type as gingivitis, while the moderate or severe form is referred to as periodontitis.  Periodontal disease is treatable, but if left unchecked, it can result in serious oral health issues. Treatment for most mild to moderate cases can be as simple as one or two visits for scaling and deep cleaning (root planning) followed by frequent cleaning appointments at a periodontal office after every three to four months interval. For severe cases, gum surgical procedures with or without soft tissue or bone grafting procedures might be needed.
Dental Implant Procedures
Conventional dentures and bridges are limited. Dental implants are now widely regarded as the best fit solution for tooth replacement. They're not just more attractive and convenient for patients because they are similar to natural teeth, and they are also the only available treatment alternative that reliably fights bone loss. Bone loss in the oral cavity can impact the shape and look of an individual's facial structure.
In most instances, a tooth with a poor diagnosis is extracted, and a bone graft is done immediately. With the emergence of new technology, an implant can be performed on the same day in some cases. This enables a faster treatment time before the final prosthesis is completed. In instances of missing teeth, it is not unusual for a patient to require sinus or ridge augmentation at first to have a solid bone foundation for future implant therapy. A reliable bone and soft tissue foundation reduces the risk of future complications and ensures a much-improved result.
What Makes Us Unique?
At North Shore Long Island Periodontics & Implantology, we have a long-standing reputation for providing comprehensive periodontal care in a warm, inviting, and professional environment in our Great Neck Periodontist office. A visit to our practice makes you part of the family and not just another smile!
TECHNOLOGY
Dr. Ginsberg & Dr. Cheng make use of advanced techniques such as LANAP (Laser-Assisted New Attachment Procedure) to correct periodontal pockets, as well as the Pinhole Technique to increase gum tissue.   We also make use of state of the art 3D imaging, CBCT, intraoral digital X-rays, and digital camera equipment.
SPECIALTY
Periodontics is a specialized branch of dentistry that deals with the soft tissue and bone surrounding the teeth and implants. The primary goal is to help patients attain and maintain optimal oral health. However, it requires an extra three years of high-level training, after dental school,  to acquire the specialty certification. 
At  North Shore Long Island Periodontics, we eagerly look forward to knowing you and your family. In addition to serving Great Neck, NY for all their periodontal needs, we also provide periodontal services in Albertson, Munsey Park, North Hills, Roslyn, Russell Gardens, Searingtown and University Gardens. Kindly get in touch with our Great Neck Periodontal Office to learn more about the periodontal care we provide and book an appointment. We consider your busy schedule, and our office staff will gladly work with you to ensure that your appointment is scheduled at a convenient time.
Our Periodontic & Dental Implant Services