THE LANAP® LASER PROCEDURE
The Only FDA Approved Laser-Based Treatment for Gum Disease & Tissue Regeneration. Both Dr. Ginsberg and Dr. Batalias are Certified LANAP clinicians.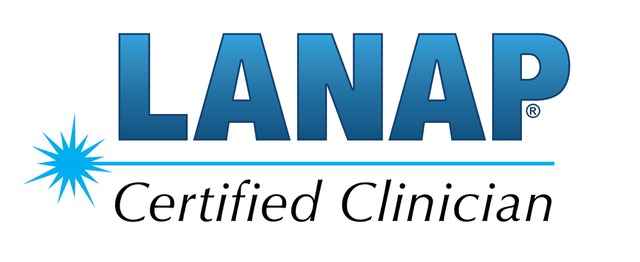 Gum disease may be treated, with minimal or no gum line recession or even pain, through a LANAP Laser Procedure. While traditional periodontal surgery may cause increased sensitivity, LANAP generally does not. LANAP is also the only laser-based treatment for gum disease, and true tissue regeneration approved by the FDA. In fact, the PerioLase® MVP-7™ laser provides treatment for more severe cases of gum disease, in a less invasive manner, by:
Removing unhealthy and damaged gum tissue
 Targeting, and killing bacteria that cause gum disease
Regenerating soft tissue, as well as bone
Providing long-term results
Treatment with a LANAP laser not only improves oral health, it also provides healthier smiles. In addition to LANAP laser gum surgery being more convenient for patients, it also promotes better oral bone health overall. While stimulating the bone encourages bone regrowth, the LANAP laser enables doctors to save teeth that would otherwise be a loss. This often allows patients to avoid tooth extractions, as well as subsequent restoration procedures.
Our doctors recommend LANAP® laser gum surgery, not only because it is more convenient for our patients but it also promotes better bone health. Stimulating the bone with the laser encourages the regrowth of bone lost to periodontal disease. This allows our doctors to save teeth that have become loose, avoiding the need for extraction and subsequent tooth restoration procedures. Treatment with LANAP® improves the health of your entire smile.